At HTS Spares, we're constantly striving to make your partnership with us more convenient, transparent, and enjoyable. With our new and improved website launching in November, we'd like to share some of the new features which will make your life that bit easier 🙌.
Delivery tracking
With the introduction of a delivery tracking feature, you can now keep a close eye on your orders every step of the way with real-time updates. From processing to dispatch, all the way to your doorstep, the new website will allow you to track your orders and obtain Proof of Delivery. As long as you have access to the internet, whether on a computer, smartphone or tablet, you can stay informed about any changes to your delivery, ensuring you are kept in the loop until your order arrives.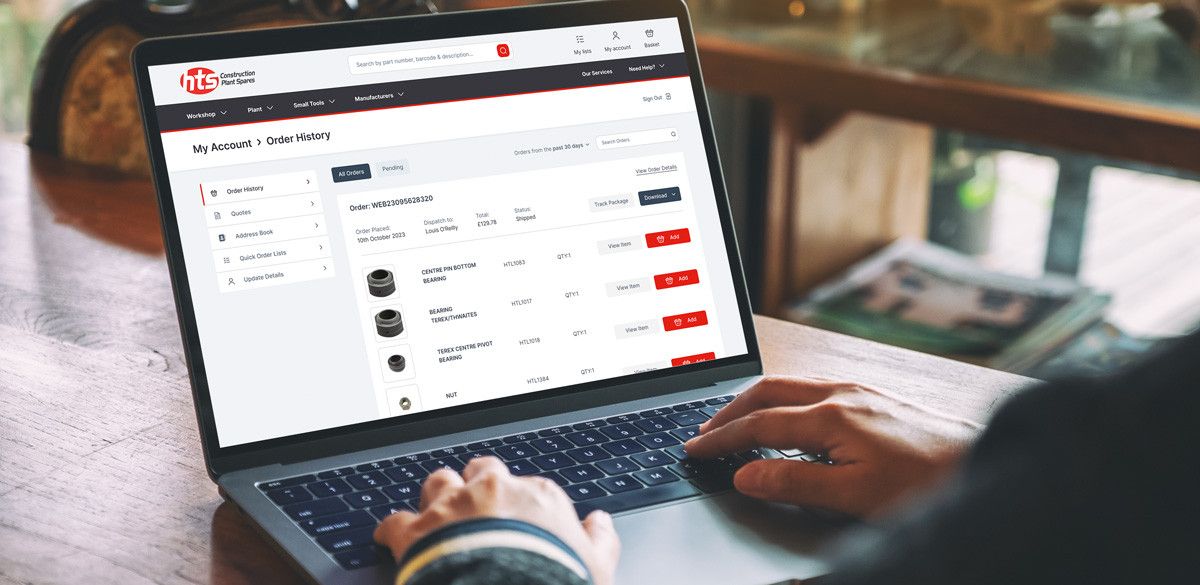 Quick lists
The new 'Quick Lists' feature will offer many benefits. Creating lists can help you keep track of items you want to buy, particularly items you re-purchase regularly, making it easier to manage your stocks with quick ordering. They can also help you keep to your budget by providing a clear overview of what you or your team members intend to purchase, preventing impulsive buying! You will find that it is also easier to compare products when they are listed together, which will lead to better decision-making and cost savings.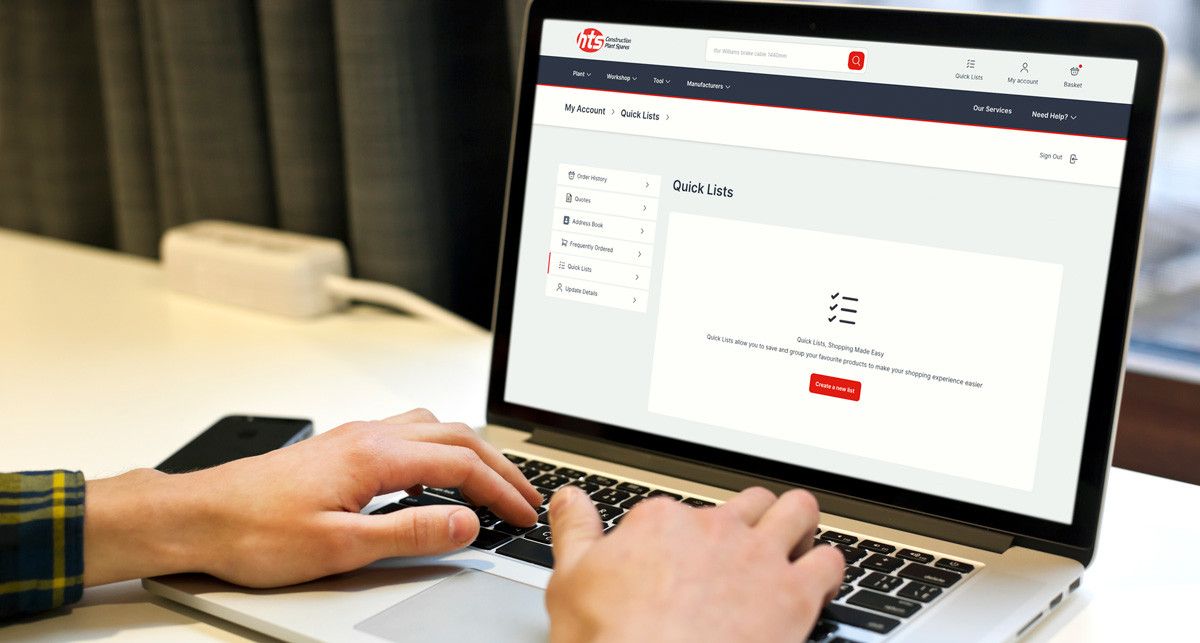 Direct to site deliveries
We are pleased to offer the option to send your order direct to the specific site it is intended for. This is particularly valuable in our industry where timely and location-specific delivery is critical. This will offer numerous advantages including convenience, efficiency and cost savings by reducing transportation costs and the labour associated with moving and handling goods. Not to mention the environmental benefits it provides by optimising delivery routes and reducing unnecessary transportation which ultimately lowers carbon emissions and fuel consumption!
We have also added an optional 'what3words' reference to ensure our couriers can locate the entrance to the site.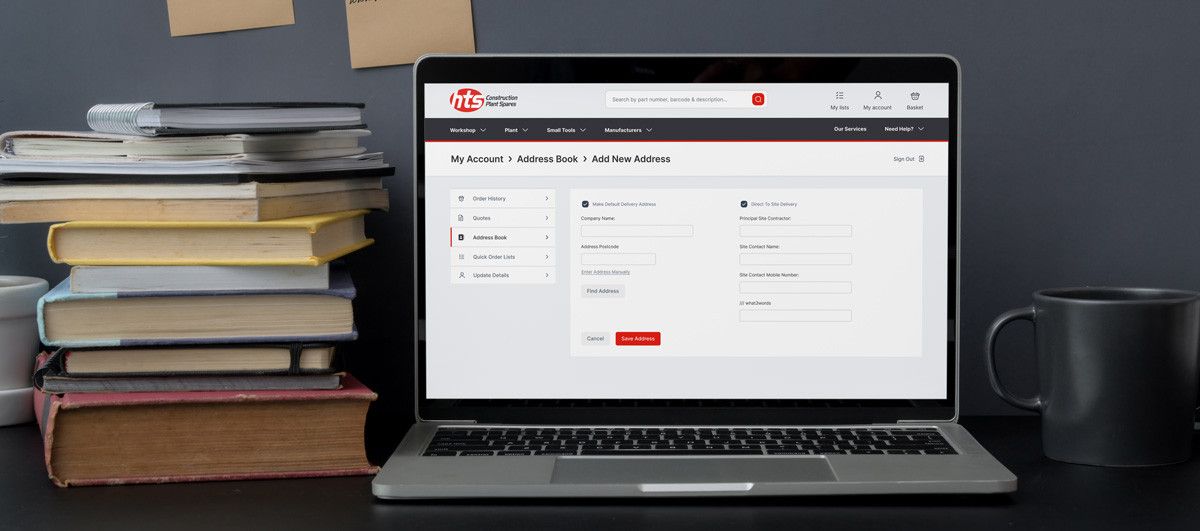 HTS on-the-go
We have invested in improving mobile accessibility and usability to ensure you can access information on your smartphones or tablet, as and when you need, to fit around your day-to-day movements. You will have the ability to log in from multiple devices at the same time so you can browse and purchase, with ease. from the workshop, office, your home-working set up, or while on the go. You will be able to see your same basket and Quick Lists on each device, saving you time and effort in replenishing your spares and consumables.

We have always been committed to offering you the best experience possible and that is still our priority now. We hope you will enjoy these useful additions to the new website and find that they take the hassle out of replenishing your stocks or sourcing the parts you need to repair your machines. If you have any questions or need assistance with the new features, our customer support team is ready to assist you.
Thank you for continuing to choose HTS Spares.
We make it easy!